Glare/Heat Build Up
Glare or Heat build up problems in the Conservatory
Do your fabrics/furniture or carpets fade with the sun ruining the look of the fabric while leading to early replacements needing to be bought?
If you have a magnificent conservatory but can't watch your favourite TV programmes because of the glare or heat build up, why don't you give us a call.
We will come out to your property and give you a free quotation to supply and fit reflective window film to either glass or polycarbonate roof panels, allowing you to relax in comfort.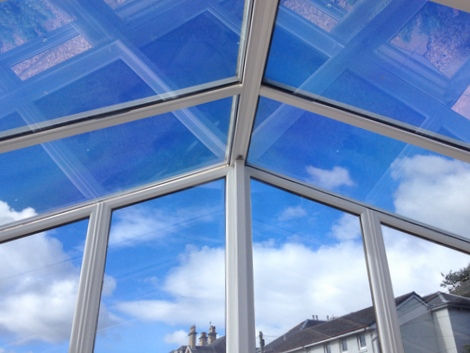 Another benefit if installing these products is the protection it gives to your furniture and carpets from the suns UV rays.
Contact us on 01563 531626 or email enquiries@a1-glass.co.uk
Photos
Click to view enlargement